Tesla's namesake Nicola Tesla honored in an evening of classical music performances featuring a Golden Age Steinway Grand Piano signed by Tony Bennett, in collaboration with Park Avenue Pianos.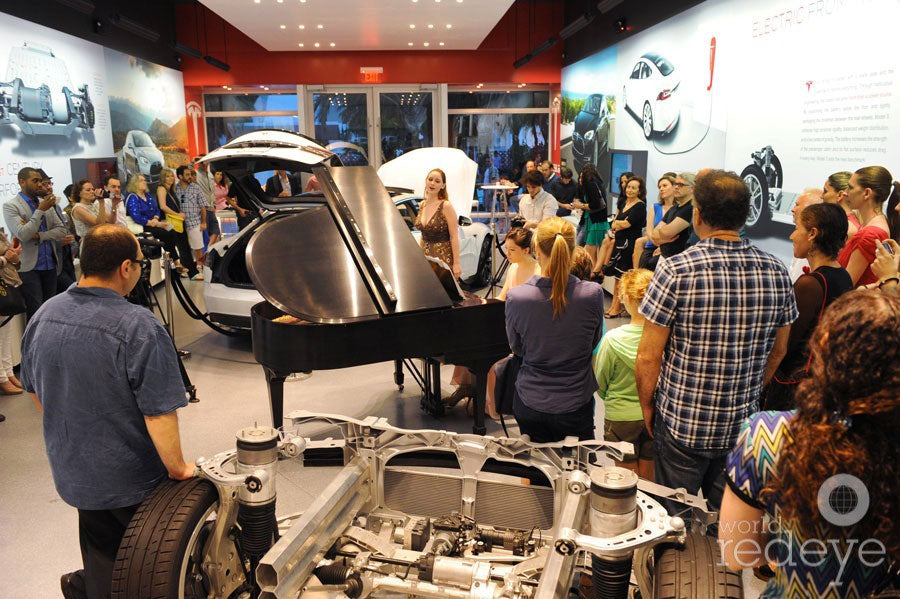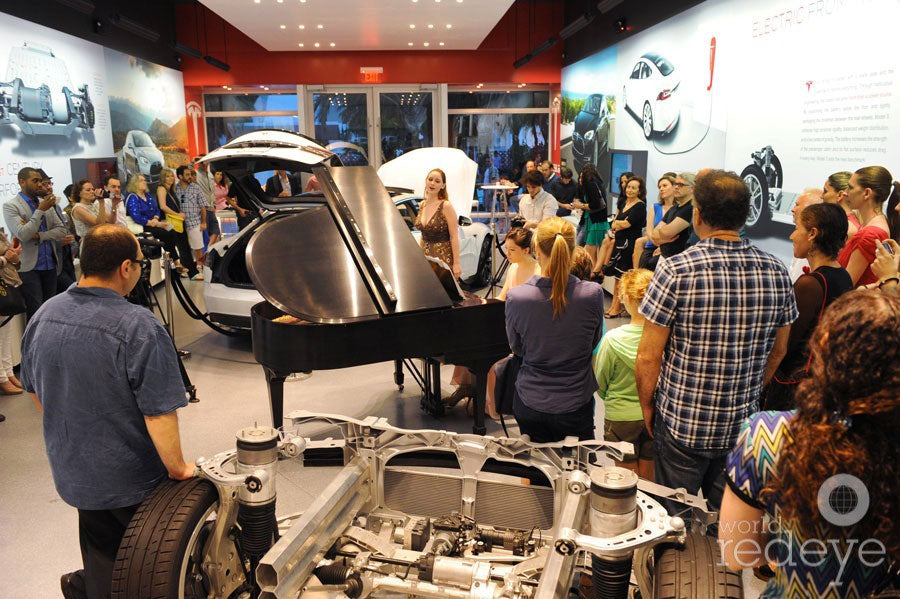 Tesla Motors honored the heritage of its engineering namesake, Nicola Tesla, in an exclusive evening of classical music performances in Miami. Through collaboration with Park Avenue Pianos, the event featured a Golden Age Steinway grand piano from 1916, as well as performances by mezzo-soprano Avery Amero, concert pianist Sophie Munoz, Serbian pianist Jelena Djukic, and Florida International University residents from the Amernet String Quartet. Park Avenue Pianos owner Ronen Segev also gave a surprise performance. 
Pianist Jelena Djukic flew in from Serbia to pay special tribute to Nicola Tesla and perform selections in honor of their Serbian heritage.
The event featured the technical and engineering achievements of both Tesla Motors and Steinway. On display for VIP guests to try out was Tesla's award-winning Model S, designed with uncompromising excellence in performance, safety, and aesthetics.