Sisi Liu, an accomplished pianist and winner of many awards, shares about her musical journey that started in kindergarten in China and brought her all the way to New York City.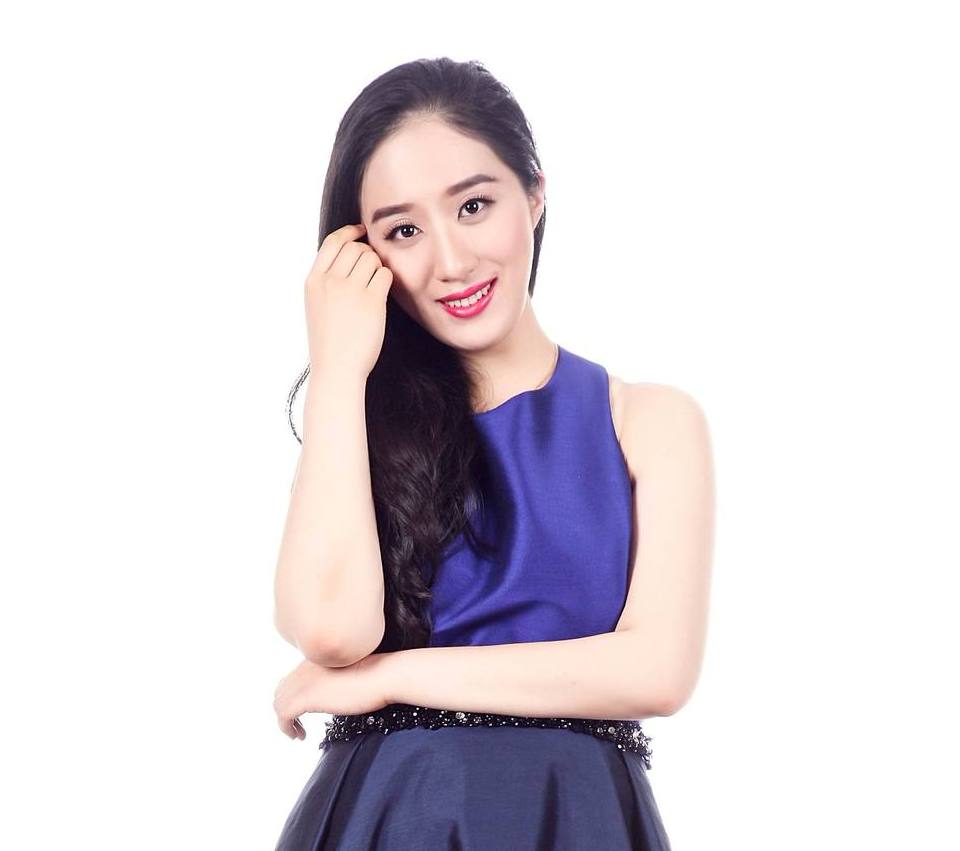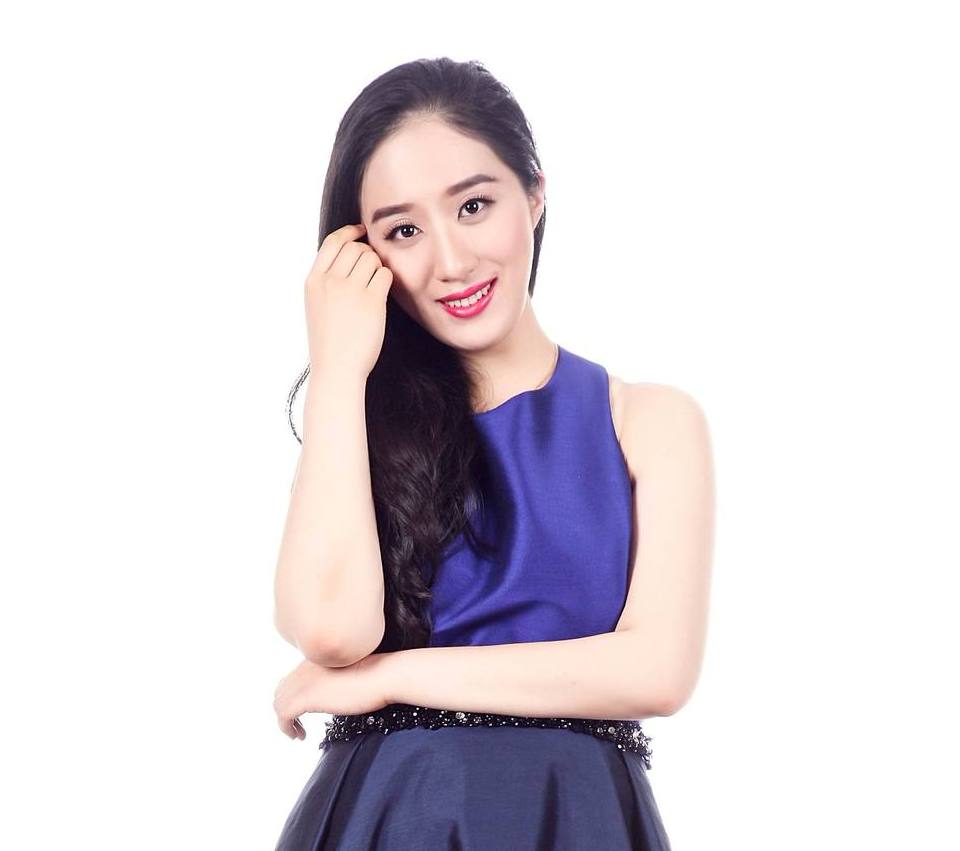 Sisi Liu was first moved by the magic of music when she was in kindergarten. Hearing a piano teacher playing, she was drawn to the imagery portrayed in the piano's different octaves.
"The treble voices had a bird-like call to them whereas the alto tones reminded me of my grandmother's voice. The bass sounded like the footsteps of the elephants. To me, the piano possessed the ability to produce the many voices heard in a symphonic orchestra. I immediately told my parents of my passion for the piano, and remember being surprised and excited a few days later when I returned from kindergarten and saw a new upright piano sitting in our living room. It was one of my happiest moments! I started to play the piano without the force of my parents."

Sisi Liu playing on a public piano in New York 
Beginning the piano at age 4, Sisi went on to study with Professor Yilian Chen of the Central Conservatory of Music in Beijing at 10 years old. Professor Chen emphasized the importance of integrating the ears, brain, and heart in one's playing. "Use your brain to think through what you're playing, listen to the tone of colors you produce, and let your heart feel the emotions of the music while you are practicing the piano. Without combining these together, you're just touching keys." Professor Chen was not only a proponent of being a great pianist but also of being a good person.

Sisi Liu performing on a Steinway piano at the 2018 New York Piano Festival at DiMenna Center for Classical Music
Sisi completed her middle school and high school piano training at the Central Conservatory of Music, Piano Academy at Gulangyu. Here she was introduced to Steinway grand pianos, as well as Bösendorfer, Boston, Yamaha, and Kawai pianos, and learned to master their rich sounds under the tutelage of Ming Yang and Yang Chen. At 15, Sisi entered the China Central Television (CCTV) Piano Competition, one of the most challenging piano competitions in China, where she was awarded a prize. The competition helped build her confidence and drive her forward as she went on to Oberlin Conservatory at 17 years old to study with Monique Duphil. Duphil's precise music score reading left a lasting impression on the way Sisi pays close attention to all score markings while studying any piece. While studying with Duphil, Sisi attended the 2012 Duxbury Music Festival in Massachusetts, where she collaborated in chamber music performances and won the solo music competition.

Sisi Liu competing at the 2008 CCTV Piano Competition

Sisi Liu receiving an award at the 2008 CCTV Piano Competition
At the Manhattan School of Music, Sisi studied with Jeffery Cohen for her bachelor and master's degree in piano performance. Professor Cohen taught her to build lyrical conceptions in her playing, focusing on long and horizontal phrases. During this time, Sisi won prizes at the 2015 Dora Zaslavsky Koch Piano Concerto Competition, the 2016 Five Towns Music and Arts Foundation Piano Solo Competition in New York City, the 2017 Fuchs Chamber Music Competition, and the 2018 Dora Zaslavsky Koch Piano Concerto Competition. She has also performed in master classes with many notable pianists including Pierre Reach, Vladimir Krainev, Nalita True, Christoph Eschenbach and Yuja Wang.

Sisi Liu with maestro Christoph Eschenbach where she performed Mozart's Piano Sonata in C Major, K 330 for his master class

Sisi Liu performing at a master class with Yuja Wang
When asked what has been her favorite piano to play on, the Steinway piano is a unquestionable choice, namely the rare Hamburg Steinway Model C piano. "I played on the Model C Steinway piano at my graduation recitals, chamber music concerts, competitions, and master classes at Greenfield Hall at the Manhattan School of Music. The Hamburg Steinway piano has a beautiful, expressive sound — the timbre of the piano is resonant, mellow, rich, and tridimensional. The Hamburg Steinway piano fills the hall no matter what dynamics or range I play on the piano." The beauty of a Steinway piano is that its resonant sound and quality last through generations and are just as apparent on lightly used Steinway pianos.

Sisi Liu performing on a Hamburg Steinway Piano Model D at the Manhattan School of Music
As a featured performer at the International House in New York,
Sisi recently performed "Isoldens Liebestod"
from Tristan and Isolde by Wagner-Liszt. The large audience turnout was moved by her playing and special guest Chris Wipple, a NY Times best selling author and documentary filmmaker, also congratulated her for her fine performance.

Sisi Liu performing at the International House's All Nation Show in April 2018

Sisi Liu performing "Isoldens Liebestod" for the World Council of Alumni Supper with special guest Steve Coll at the International House in New York
As a pianist, Sisi not only loves performing on the stage as a soloist and collaborative pianist but also seeks to share her passion for music with others through her teaching. In her piano studio, Sisi enjoys inspiring children and teenagers to explore the beauty of music through the piano. She aspires to combine these passions and give back in a philanthropic capacity in the future. 

Sisi Liu performing "Rivolgete a lui lo squardo" from Mozart's Cosi fan tutte, "Old Man River" from Showboat, and "This Little Light of Mine" with vocalist Donovan Singletary
When asked what her favorite music to play is, Sisi notes that she enjoys pop music and jazz, but classical music from the romantic and impressionistic era are her favorite. Composers from this era explore and express music in such different ways — "Beethoven's music is full of tension and drama whereas Chopin's music is rich in harmonic colors. I appreciate the nostalgia and longing heard in Rachmaninoff's music. I also enjoy playing Debussy and Ravel and the way their music makes me think about landscapes and oil paintings."