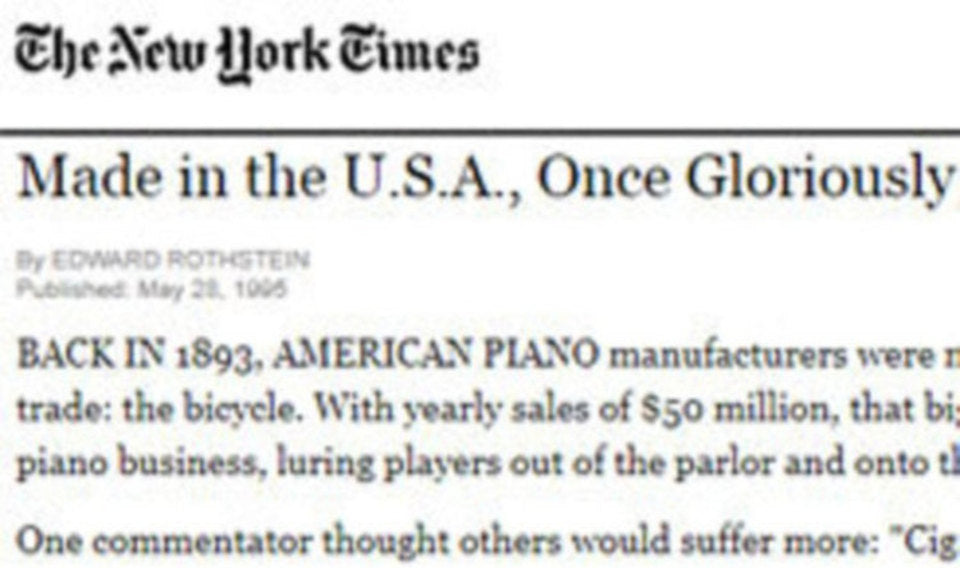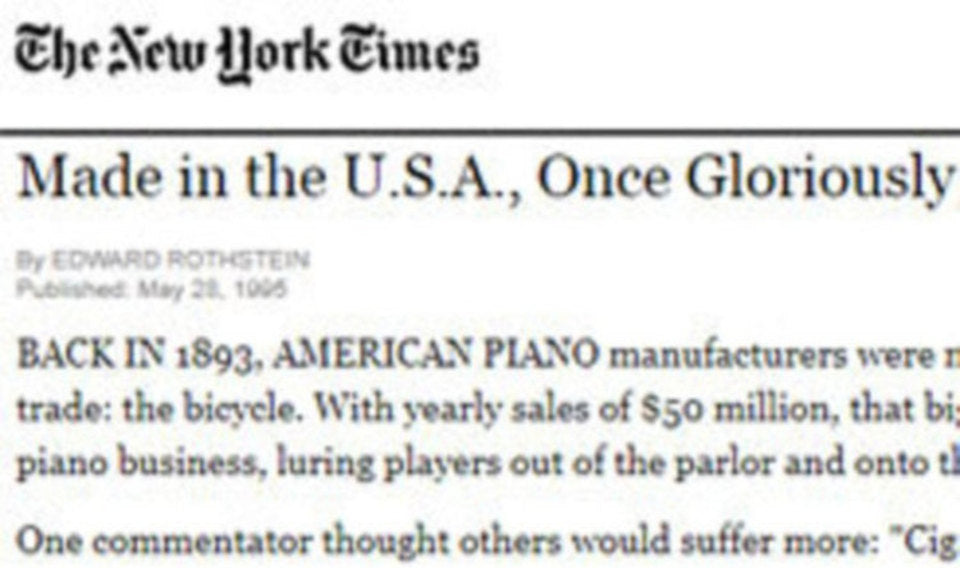 We have teamed up with celebrities including Stevie Wonder, Billy Joel, Lady Gaga, Alicia Keys, and Justin Timberlake, who have personalized several Park Avenue Pianos Steinways:
Wall Street Journal
The Wall Street Journal featured Park Avenue Pianos in a dedicated article about the company's commitment to artists on the front page of their weekend edition.
---
Slipped Disc Music Blog
The Music Blog Slipped Disc discusses Park Avenue Pianos as a purveyor of lightly used Steinway pianos.
---
The Revivalist
Stevie Wonder teamed up with Ten O'Clock Classics, an amazing organization that brings classical concerts to non-traditional settings, as well as provides free music lessons and musical outings to low-income youth. He autographed a beautiful Steinway Grand piano, up for auction, to benefit TOC programs.
---
Chicago Tribune
The Piano Man is hoping to sell a piano for a good cause. Park Avenue Pianos and Billy Joel teamed up to auction off and autograph a baby grand to raise money for music students in New York City.
---
People Magazine
Justin Timberlake read a newspaper story about Ten O'Clock Classics, which provides lessons and instruments to underprivileged children, and agreed to autograph a baby grand piano to be sold at auction. Park Avenue Pianos was pleased to collaborate with Justin for this good cause.
---
charitybuzz
Alicia Keys has generously agreed to donate her touch to a beautiful Steinway Baby Grand Piano. Park Avenue Pianos and Alicia Keys will give proceeds from the sale of this Steinway to help Ten O'Clock Classics continue to provide the children of Harlem with free music lessons.
---
Near Say
Nothing is nicer than tapping into high musical energy for charity. Stevie Wonder teamed up with Park Avenue pianos to auction a personally autographed Steinway baby grand piano. The Rock and Roll Hall of Famer and multiple Grammy winner and Grammy Award Lifetime Achievement recipient will either imprint his hands and fingers on the piano or sign the fall board with his one-of-a-kind autograph.
---
IMDB
Justin Timberlake cares about music education and wants to make sure these kids can continue to have music lessons. Park Avenue Pianos teamed up with Justin to make this happen by providing a Steinway Baby Grand piano to be autographed and be sold at auction.
---
Artist Direct
Tickle the ivories. Lady Gaga has partnered with luxury charity auction site Charitybuzz and Park Avenue Pianos to auction a Steinway Grand piano, which she autographed during her soundcheck at the Robinhood Foundation Gala on May 9th, 2011 in New York City.
---
Monsters & Critics
Lady Gaga is a classically trained pianist and she recently told MTV that her piano lessons were the source of her success. Park Avenue Pianos was proud to collaborate with Lady Gaga in auctioning an autographed Steinway Grand piano to benefit aspiring classical artists.
---
JustinTimberlake.com
Justin Timberlake kindly agreed to contribute to charity by teaming up with Park Avenue Pianos and auctioning an autographed Steinway Baby Grand. The proceeds will fund free music lessons for underprivileged children in East Harlem.
---
Daily News
Billy Joel hit a high note for a group of East Harlem music students, he collaborated with Park Avenue Pianos to donate an autographed Steinway baby grand for auction to help raise money for their lesson program.
---
Celebrity-Gossip.net
Her giving spirit has always been an inspiration to her fans, and now Lady Gaga is making a huge effort to help young people pursue careers in music. The "Born This Way" songstress is auctioning off a one-of-a-kind Steinway Grand piano bearing her very own signature.
---
Artist Direct
Park Avenue Pianos teamed up with Stevie Wonder and luxury charity auction site charitybuzz.com to auction a personalized Steinway Baby Grand Piano, which he will either imprint with his hand and finger prints or sign the fall board of for the highest bidder.