Contributing Author Emilia Poma is an accomplished Pianist, Vocalist, and Actress, having completed her studies at The Juilliard School Pre-College Program, and LaGuardia High School for the Performing Arts. She has performed in concert at Juilliard's Paul Hall, the Royal Opera House, and at Ulriksdals Palace Theater.  Emilia was in the Stockholm City Theater's Tribadernas Natt by P.O. Enqvist- the story of August Strindberg and Sofie Von Essen. In 2017/18 Emilia gained her first International acting credits in the Swedish television series Modus with Ms. Kim Cattrall and Mr. Greg Wise. Emilia plans to pursue further studies in Music - Opera, and the Dramatic Arts.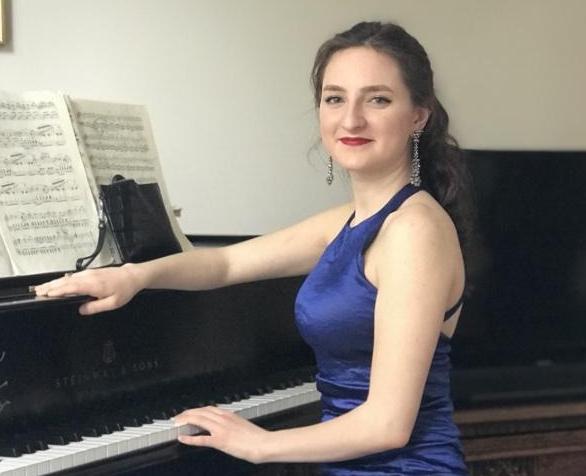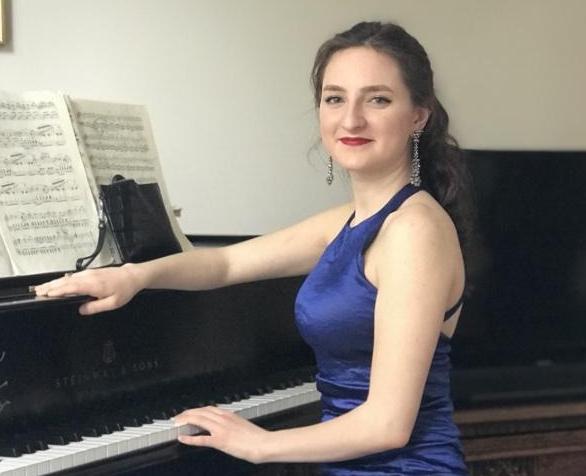 My name is Emilia Poma. I am an 18 year old classical pianist turned opera singer and sometime television actress (but more on that later). I was born in Stockholm, Sweden and moved to New York City at the age of 13 years old. Why?… because of my piano! (doesn't everyone move to New York City for their piano) I know it sounds crazy but that's what happened to me!
A Steinway Piano
changed my life! 
I was born in Stockholm, Sweden and at the age of seven years old, I entered a wonderful Jr. Conservatory called Lilla Akademien. It was at Lilla Akademien that my musical adventure began. I started on a piano my mom and dad found in the Gula Sidorna (yellow pages in Swedish) it was an upright brown piano.
By the time I turned 11 years old my parents were looking for a better piano for me. They were looking in Stockholm where we lived at the time. The prices were prohibitive so my mom looked up the cost of pianos in New York, thinking it might be possible to find a Steinway for the same price as a lesser piano in Sweden. So she googled and the first company that popped up was Park Avenue Pianos. She looked at the price and decided to write to
Ronen Segev.
To make a long story short: my first trip to New York City was made to visit Ronen and his wonderful piano. Not only was the piano amazing but it was signed by Lady Gaga and some of the funds went to charity. After meeting Ronen, the piano was shipped to us at our home outside of Stockholm. 
I could not wait to get the piano in our house and I truly could not believe it was mine to play!
After the piano arrived Ronen thought I should meet his teacher. Her name is
Veda Kaplinsky
and she was head of the
Juilliard Pre College in New York
. I was lucky enough to meet her on a trip my Mom had planned to New York. As time went on I applied to the Juilliard Pre College and was accepted. 
Guess what happened next… We moved to New York City and the Steinway Piano was shipped back to New York!!! Since that day my life has changed, my love of music has blossomed and grown to include composition and my true passion: OPERA
Living in New York gives me the chance to study with wonderful teachers, to meet people from every continent on the earth and most importantly to make wonderful friends.
And last but not least. My piano brought me the opportunity to act in a television series. When I was 12 years old, I played the piano in the Swedish National Theater. The casting agent remembered me and just last year I was chosen to play the roll of Zoe Tyler in the Television series MODUS a Swedish crime thriller! They remembered my piano playing and
wrote in a scene for me to play the piano.
 I feel so lucky to have met Ronen Segev and Park Avenue Pianos!