Dave Chappelle was brought to tears as Pianist Robert Glasper hosted an unforgettable, star-studded final concert at the intimate Blue Note Jazz Club; Chris Rock, Common, and Talib Kweli joined in the action to celebrate NY's reopening.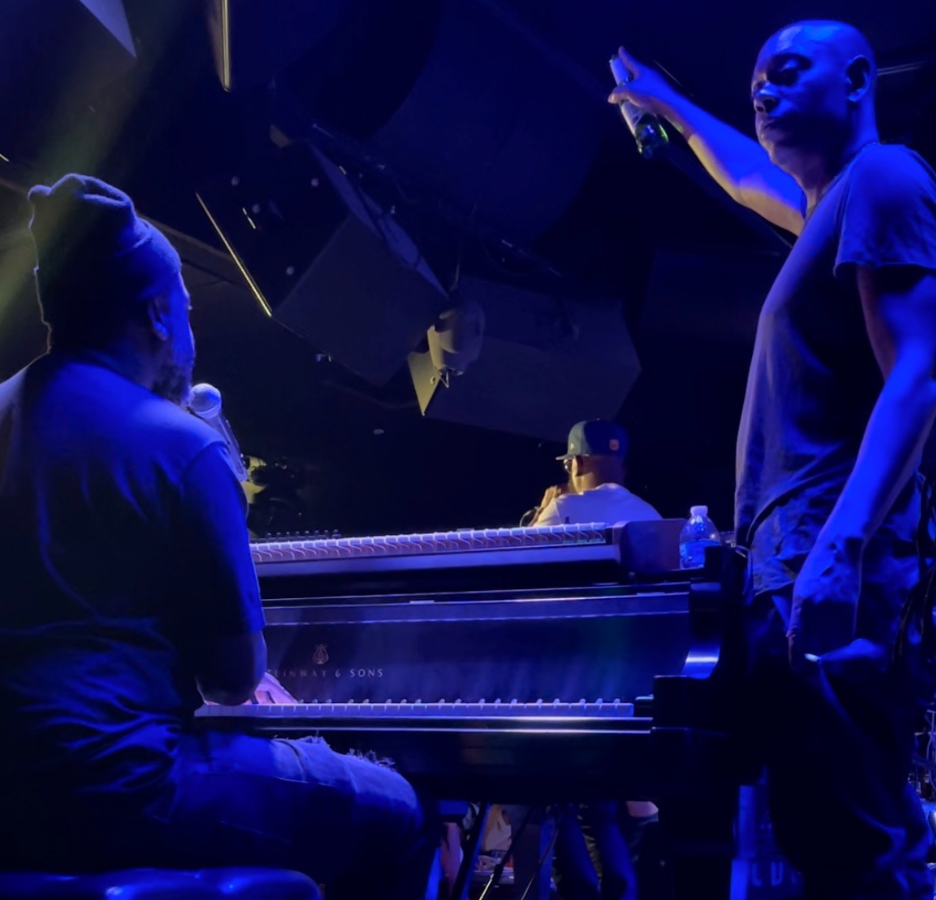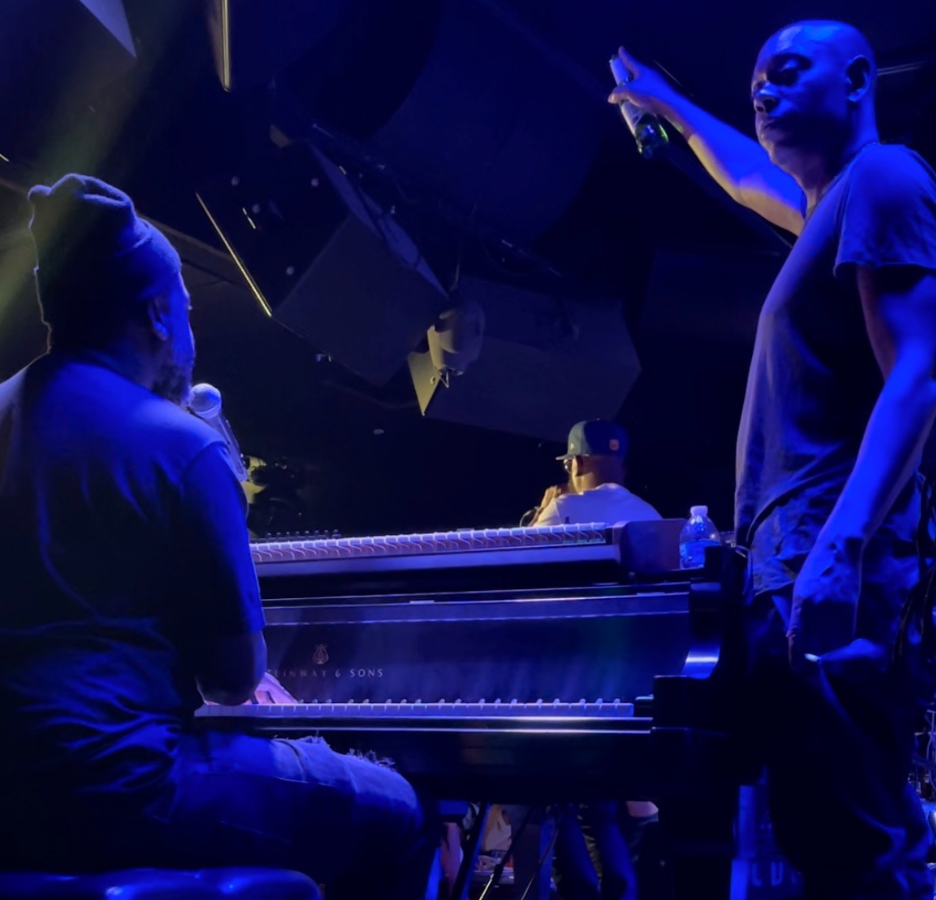 On Sunday night, patrons of the historic Blue Note jazz club were treated to a surprise performance from legendary comedians Chris Rock and Dave Chappelle.
Pianist Robert Glasper, who has been in residency at the Blue Note this past week, pulled out all the stops, inviting Rock and Chappelle as well as musicians Common and Talib Kweli to join him in his final set.
It was a busy weekend for Chappelle. On Saturday, the Tribeca Film Festival presented a new documentary at Radio City Music Hall about the legendary comedian's life.
After the sold-out premiere, Chappelle also joined the Foo Fighters on Sunday night for a rendition of Radiohead's "Creep" at Madison Square Garden for the iconic venue's first post-COVID, full-capacity concert.
After more than a year without live performances, Chappelle gave an emotional speech to the audience at the Blue Note, as he gathered around Blue Note's Steinway Grand piano with fellow comedian Chris Rock, and Glasper keeping the rhythm going.
"This crowd, you guys, you have no idea how beautiful you look. You have no idea how much these entertainers – this entertainer – has missed you. We love you so much," Chappelle said in his heartfelt speech, with tears in his eyes.
Chappelle emphasized that all artists need an audience, expressing how much they mean to him. "It doesn't feel good to be Robert Glasper in a room alone with these superpowers and no one to hear it."
"Every time I talk to Chris Rock he says something that makes me laugh. But man, what if you just had to think those things alone in a room?" 
 Robert Glasper at a Steinway Grand Piano with Dave Chappelle, Video credit: Ronen Segev, President Park Avenue Pianos
For the lucky crowd at the Blue Note, they were far from alone. Surrounded by iconic musicians and comedians, the intimate setting recreated the connection between artists and their audience that has been sorely missing during the pandemic.
"The worst part of this whole pandemic – and no disrespect to all those we lost – the worst part was missing you guys, missing these moments. We've got a lot of work to do, we've got a lost time to make up for. So let's go. Every time we get together, remember we have the potential to make a memory we'll never forget."
Ronen Segev (who posted the videos above to his instagram), said:
It was obvious that for Dave, after 16 months of being away from the stage, this moment meant the world to him. He was visibly in tears, and moved by the intimate audience's embrace of him, Chris Rock, and the others on stage. 
For the lucky audience treated to the surprise performance, Chappelle's words ring true: it certainly was a memory they'll never forget.