Best Selling Author and philanthropist Tony Robbins hit the high notes with a historic Steinway Baby Grand piano, a surprise birthday gift in 2014 to wife Sage; purchased with the intention of reigniting her love of piano playing and music.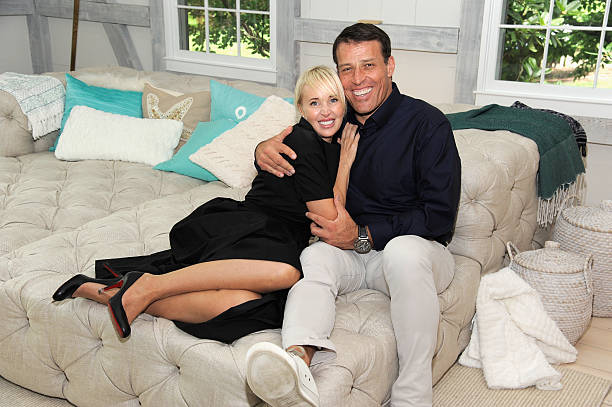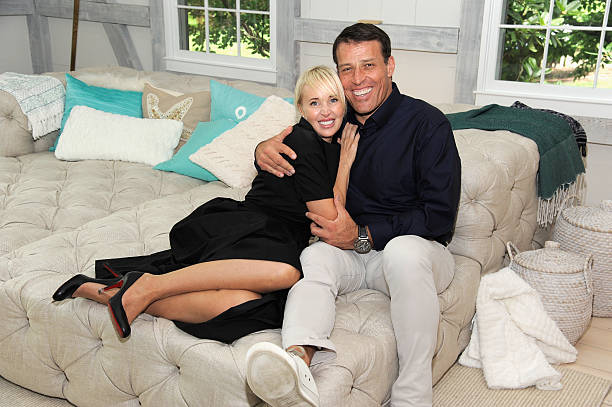 July 2014 - Tony Robbins reaches out to Park Avenue Pianos to acquire a Steinway Piano with History and Meaning for Sage's Birthday 
In the summer of 2014 Tony Robbins reached out to Steinway Piano seller Park Avenue Pianos with the request of acquiring a Steinway with a unique history, a true soul (both in sound and in spirit), and a piano with deep meaning. Tony pulled out all the stops to find and document such a piano, and was determined to not just have the "shiniest, newest version", but rather one that would appeal to his wife's childhood memories of playing piano, and rekindle her love of music making. 
Park Avenue Pianos President Ronen Segev recalls his initial encounter with Tony: 
"We were thrilled that Mr. Robbins was considering a Golden-Age Steinway for his wife Sage, and I was personally very moved by the time and effort that he put into this special birthday gift."
The first thing Tony said was:
"No one and nothing is more important to me than Sage. I would like to be involved in every aspect of choosing this gift, including hearing the pianos' tone and sound, because it needs to be more than just a shiny piano. It needs to be an instrument with soul, passion, and great meaning".
After selecting the perfect Steinway for Sage, Tony worked with Park Avenue Pianos to compile a book with the full history and background of the piano. He presented it to Sage on her birthday: August 5, 2014.
Steinway Piano Model M, with a Unique History as Documented by Serial Number
The Robbins' piano, Steinway Piano Serial # 198231 has a fascinating history. Steinway Pianos are methodically documented by serial number. Serial Number #198231 should have been and was a Steinway piano from 1919.It was sold to a customer in Havana Cuba and shipped by Steamer. The Steamer took fire and sank. Everything was destroyed. They tried to raise the steamer and found the piano destroyed.
Fast-forward 15 years - 1934 - Steinway revived the memory of this lost piano and manufactured a NEW piano with the same serial number, which served to honor the memory of the lost piano. 
The piano (originally in brown) was presented at the Steinway Showroom in 1934 and, because of its beauty and sound quality, immediately sold to a pianist on the Upper West Side of Manhattan.
The pianist moved to New Jersey and subsequently sold the piano to Lord Piano Company of West Orange, NJ, in 1965. The piano store loved the sound of the piano and used it in a special concert.
At the concert in 1965 Elizabeth and Raymond Roble heard the piano, loved it, and purchased it for their family of Clifton, NJ. They often invited musicians and artists to perform on the piano, and it was passed down to their children and subsequently grandchildren. In 2012, their granddaughter Stephanie Lorenzen sold the piano to Pianist Ronen Segev and Park Avenue Pianos with the wish that the piano be completely restored to mint condition and given new life with subsequent generations of music lovers to appreciate this special piano.
The Steinway Piano Lives On: Restoration and Special Concerts
A complete and exhaustive restoration was completed (with a new finish in Classic Black) with new Steinway action parts and the result was a stunning newly restored Ebony Steinway Piano that had the concert pianists swooning. The piano was chosen from Park Avenue Pianos Steinway Collection to be concert piano for a special charity event with Rolls Royce. The president of FIU, which was the beneficiary, was present and photographed along with the Juilliard pianist Ronen Segev, prodigy violinist Biana Pinchuk and others. This piano has a true soul to it and will be the source of glorious music making for years to come. 
(Sage and Tony's Piano in Performance at Rolls Royce - Pictured Below with Pianist Ronen Segev and Soprano Rebbeca Longtemps)
The Past 5 Years (2014-2019) in the Robbins Residence
This special Steinway Model M piano serves the first piece that all guests to the Robbins residence see (under the staircase by the entrance). Tony and Sage have enjoyed the piano, both for music making, and as a beautiful aesthetic piece. They are planning music salons at their home, as a special treat to donors of the Robbins Foundation, and Sage is planning to resume piano lessons. This past December (2018), Park Avenue Pianos Artistic Director Ronen Segev was thrilled to be invited to stop by to check on the historic piano, and perform Gershwin for the Robbins house.
Below: Park Avenue Pianos Artistic Director Ronen Segev, with Tony.