Jacobs Music, an iconic Steinway Piano Store in Downtown Philadelphia, suffered extensive damage and piano destruction during looting in the early hours of June 1, 2020. A Grand Piano can be seen outside the store, completely overturned, with graffiti.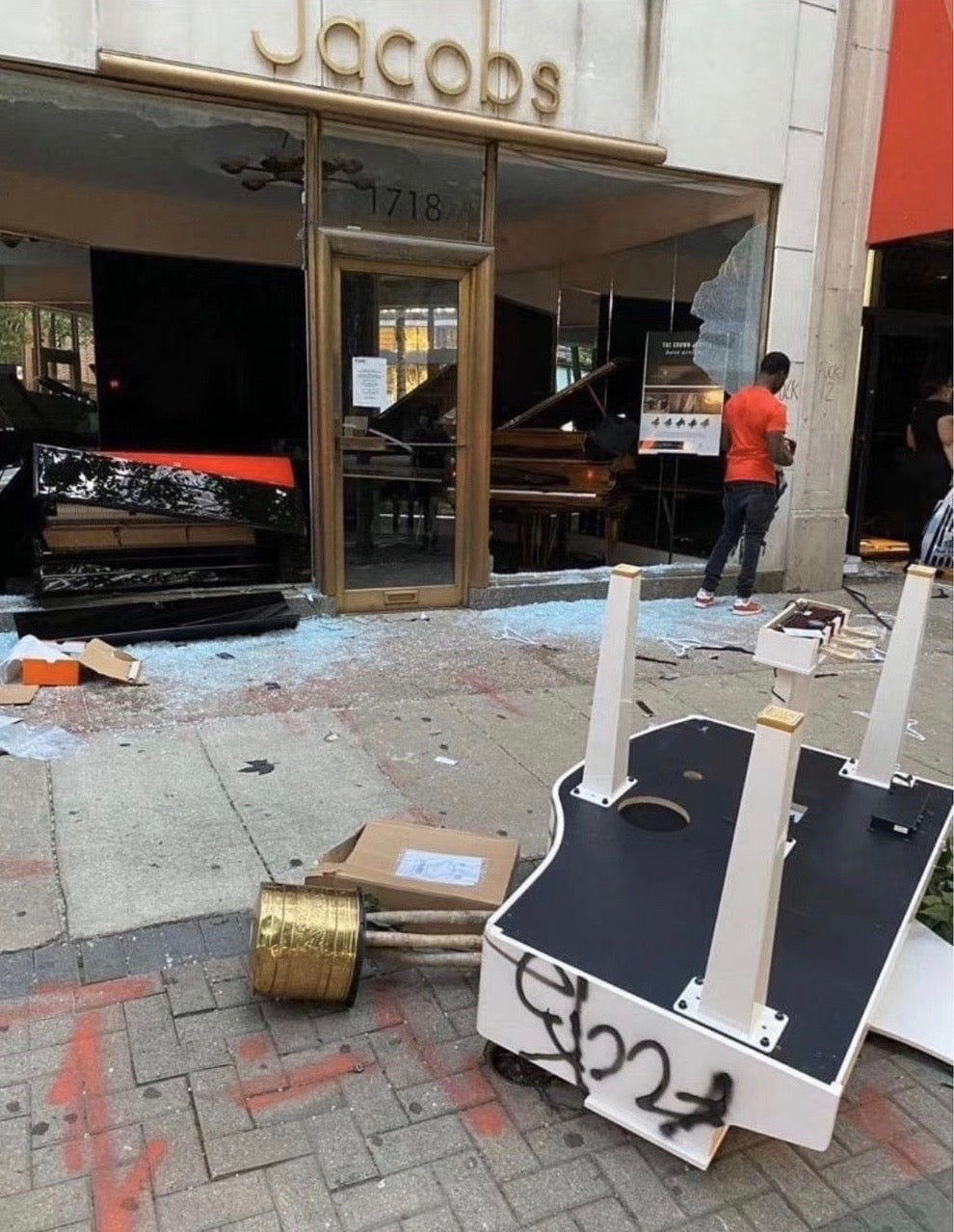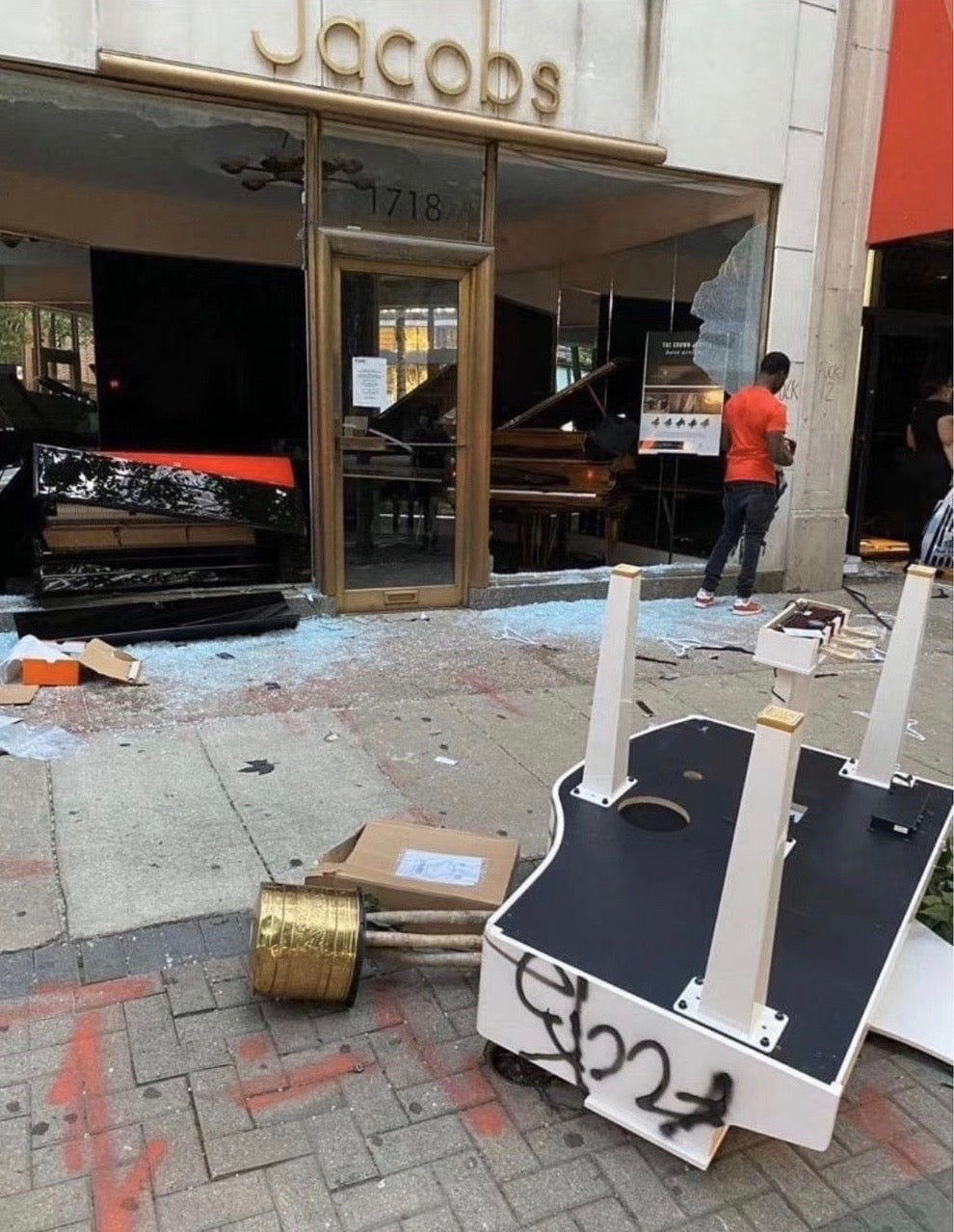 In a post shared to Facebook, the venerable pianist Angela Hewitt  stated:
The smashed piano shop windows of the Steinway dealer in Philadelphia (a beautiful Art Deco building), and a poor piano out on the street, defaced.
The white piano outside is not a Steinway piano; however the piano in the video below is a Steinway. 
Here is video footage of the destruction: 
Ronen Segev, the President of Park Avenue Pianos, a Steinway Piano Reseller based in New York, stated: 
We understand and are in complete support of those who seek social change. We believe in their cause and mission. Unfortunately, as took place in Paris last year with the Yellow Vests movement, beautiful pieces (in this case, new Steinway Grand Pianos) are sometimes made to suffer. We hope and pray for peaceful progress, something that is enhanced by music, pianos, and those who appreciate the beauty in everything around them. 
Jacobs Music has been an important destination for musicians in Philadelphia and the entire Northeast for many years. They sell new and pre-owned Steinway Pianos, and host small concerts of international performing artists.