The 2014 Rolls Royce Wraith was debuted in Miami in an exclusive evening of performances, featuring a 
mint condition Golden Age Steinway grand piano courtesy of Park Avenue Pianos.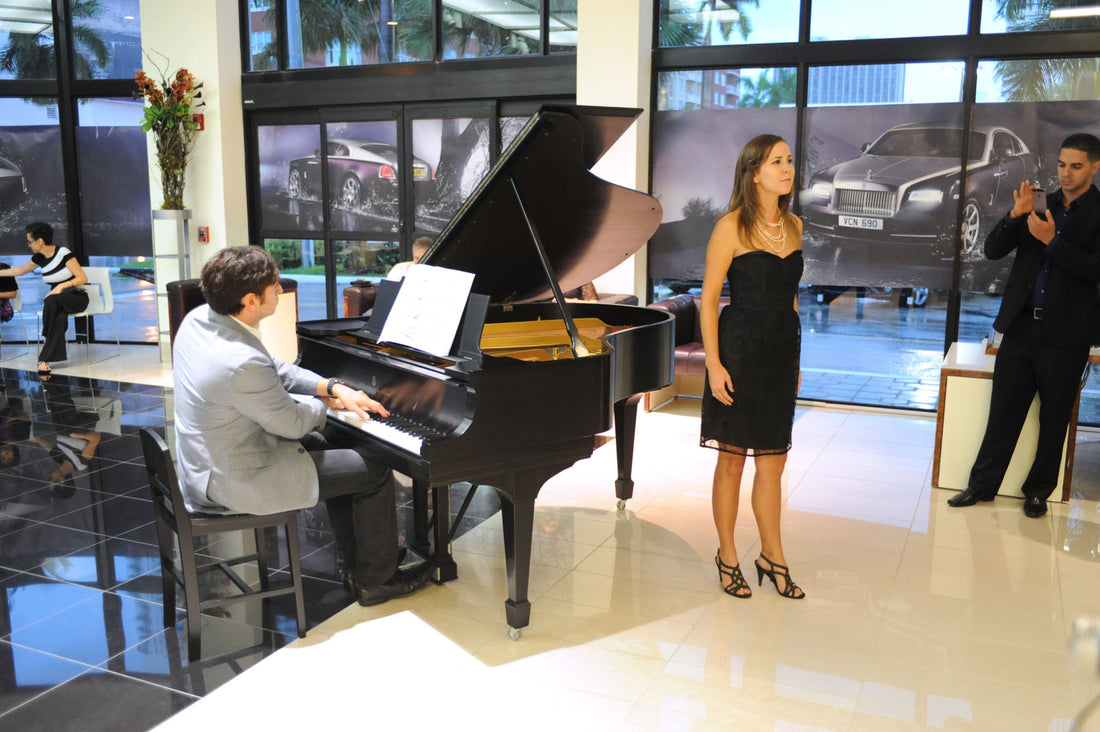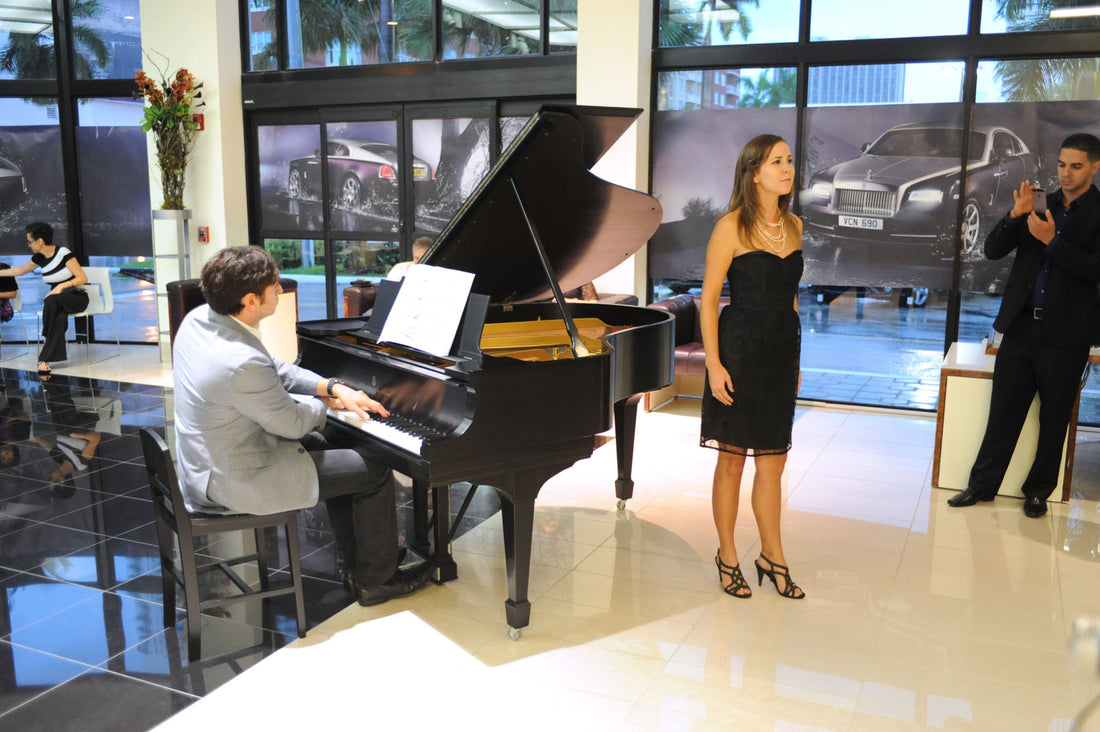 Park Avenue Pianos heralded in the 2014 Miami unveiling of the Rolls Royce Wraith in a private concert featuring a mint condition Golden Age Steinway grand piano.
The classical performance featured concert pianist and Park Avenue Pianos owner Ronen Segev, soprano Rebecca Longtemps, and 10 year old singer-violinist Biana Pinchuk, and was also attended by Mark Rosenberg, President of Florida International University, drawing support for the university's music program.
Golden Age Steinway grand pianos were produced between the period of 1900 to 1955. Steinway had reached its zenith as a world class piano maker, marking pianos produced during this era as Golden Age Steinways. In fact, no living rooms were considered complete without a piano during this period.
The event showcased both Steinway and Rolls Royce's technical perfection from two different eras. The British luxury automobile maker's spirited 2014 Wraith is considered the most powerful Rolls Royce model and crafted with the most advanced technology on the market. Held to the same standard of excellence, Steinway grand pianos are crafted with uncompromising standards of quality and have won numerous awards.